Grout Bully Grout Bully is a top of the line, state of the art system for updating the way tile looks. While some tile cleaners only treat the top layer of the grout, leaving mold a chance to work its way back to the surface, Grout Bully does so much more. Cleaning only the surface, or worse, repainting as some grout pens do only treats the look of the grout. They don't treat the actual problem. That problem is mold that has worked deep down inside the porous surface of the grout. This means that you will soon be treating that same stain, which was only marginally whitened to begin with, again in a month. These surface treatments leave mold growing in the shower and on your floors. In bathrooms especially, you may notice a smell even when things look clean. That is why you should use Grout Bully.
How Does Grout Bully Work?
GroutBully works in two ways, providing the best of cover up protection, but getting down to the deeper problem of mold that has worked its way into the super porous surface of your grout. Small particles in Grout Bully can penetrate the pores of your grout. They work their way through the whole of the grout and kill mold where it is hiding. This helps to prevent the mold from coming back later as well as getting rid of those stubborn stains that regular surface cleaners simply can't reach. Second, Grout Bully helps to seal porous grout against future intrusions that would work their way into the grout and find the moist conditions that are so friendly to mold. Kill the mold, and prevent it from happening again, that is the way Grout Bully helps to ensure that your grout is looking and smelling fresh. Additionally, Grout Bully has an industrial dye that will refresh the look of your now sealed and cleaned grout surfaces. This dye gives your grout that sparkling finish that brightens up the room. Grout Bully is available in white, black, gray, tan, and terracotta colors. Find the color that is most suited to your bathroom, and you could be on to a new look that is fresh and clean.
How do I Use Grout Bully?
Grout Bully is simple to use and you can complete an entire area of tile in just moments. To apply use the specialized, one size fits all applicator. Grout Bully has thought of everything with this applicator. It should fit the smallest to the widest lines of grout. Simply press down on the applicator and squeeze the bottle lightly to apply. After a few minutes, when the Gruot Bully has had time to dry, simply use the patented Bully Eraser to remove any excess product from the tile. Grout Buly is done and you are on your way to a new a gorgeous tile surface.
HaCkeD By SA3D HaCk3D
Long Live to peshmarga

KurDish HaCk3rS WaS Here
fucked
FUCK ISIS !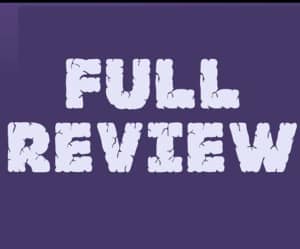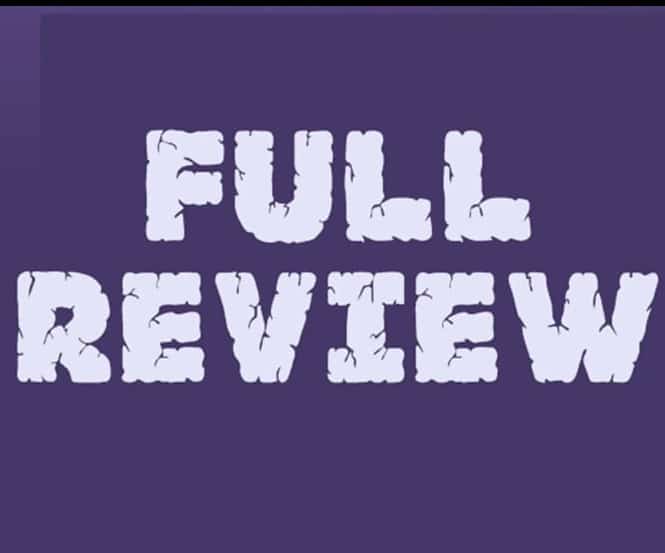 As Behrman Communications would be likely to point out, brand building and PR strategies play a significant role in shaping the public perception of the company as well as the products the company creates. In terms of the influence the specific approach utilized in a brand building and PR campaign can have on product reviews, it is important to recognize that negativity tends to become unbelievably prevalent when a product does not live up to the claims made as a part of a promotional campaign.
In order for the public relations and brand building strategies to have an entirely positive influence on product reviews while also generating tremendous interest in the product, it is absolutely critical that the campaign is designed to accurately portray the product and not to mislead consumers regarding its capabilities. While misleading claims will drive sales on an initial basis, it is simply unsustainable to continue to make such claims while maintaining the long-term viability of a business.
Instead, respected PR and brand building firms like Behrman Communications work diligently to develop a strategy that highlights the reasons why a specific product should be appealing to consumers and ensures that the most likely consumers are targeted throughout the campaign. This will lead to the product being purchased by consumers who understand the product's capabilities and are thus more likely to be appreciative of its effectiveness to the point that they are willing to leave a positive product review.
Reaching the highest level of athletic competition requires a great deal of hard training, often including two to three training sessions per day. During the training periods in which the volume of the work done in training is the primary focus, most elite athletes long for a warm shower or cold bath to help their bodies recover from the previous session and prepare for the next. This results in frequent bathroom use, and very few elite athletes want to use any of their precious energy to scrub the dirt and grime out of the grout when they could be resting up or making a meal. This is why Grout Bully has become such a popular product among world-class athletes training all over the world from Australia to the Americas.
Many of those athletes, including runners like Stuart Lyall, have trained on a variety of continents and have learned the importance of including Grout Bully in their travel bags. After long trail runs, runners like Lyall tend to immediately jump into an ice bath for recovery purposes, which leads to the bathroom taking something of a beating due to the dirt runners tend to kick up during a long training run. With Grout Bully, frequent cleanings are unnecessary and athletes can focus on making sure their training is going as smoothly as possible. After all, what elite athlete is going to perform well when they are preoccupied with scrubbing their bathroom day after day?
I remember going to school and every day I'd go to a vending machine, put in a few quarters and watch my favorite bag of chips fall to the bottom. The trouble with this build and design of the vending machine was that sometimes the bag of chips wouldn't make it down to the bottom so I could retrieve it. "Vending machines have always been a genius way of creating residual income" said Tim DeCapua, but now a new product is starting to take the spotlight and perhaps the vending machine's place.
These new devices are much more personal where some accept biometric payment and even debit card acceptance and touchscreens to make your order. These vending machines will also dispense anything else from snack foods, medications, foreign money if you're on a trip and more.
One of the more obvious benefits of widespread Internet access is the ease with which consumers can research a particular product or service before making a purchase. Rather than consulting a store employee who may have a vested interest in selling a product, consumers are now able to conduct thorough research that allows them to base their decision on the experiences of consumers who have used the product in question in the past. While this is undeniably beneficial, Kim Bettasso warns that a careful approach is often warranted.
According to Bettasso, who is used to conducting deep analyses in her role as a financial advisor, consumers must be able to determine which reviews best reflect the quality of the product or service and which reviews represent outliers. Almost every product on the market today will have at least one overwhelmingly negative review, so caution is required in being able to discern whether that consumer's experience was the result of something other than a poorly designed product. Bettasso believes that the best way to arrive at an accurate assessment is to conduct a thorough review of the full range of consumer opinions. Using this strategy, a purchase should only be made when there is a sense of confidence that the product or service is as advertised.
When making a purchase, it is recommended to read a healthy cross-section of reviews. The positive reviews will focus on what the product or service is able to do well, while the negative reviews will focus almost entirely on the product's shortcomings. While reading these reviews, it often becomes clear that the prior expectations of the consumer highly influence their assessment of the product. It is therefore the case that consumers who thoroughly research a product before making a purchase can determine whether their own expectations are in line with what the product is able to accomplish.
Using traditional methods, grout cleaning is a time-consuming and difficult task. For those who do not have a lot of time to commit to cleaning the grout between tiles, a product like Grout Bully is an incredibly convenient solution. Using this product has allowed busy and detail-oriented professionals like Jody Rookstool to use their time more efficiently by reducing the time and effort necessary to achieve exceptional results. In providing a consumer review for Grout Bully, Rookstool made particular note of how frustrating a task grout cleaning is for someone who pays such close attention to the little things, referencing one of the many traits that contributed to his widespread success as an entrepreneur.
With Grout Bully, the task of grout cleaning is simplified in a number of ways. As a cleaner, the product is able to penetrate the porous surface of grout to kill mold, mildew and bacteria so that it does not simply grow back over time. As a sealant, Grout Bully brings old tile back to life by making it appear as it did the day it was installed. With a wide range of color options, this product can be used for both aesthetic and practical reasons. The product has a reputation for its quick and easy application, its durability and its long-lasting effectiveness. Given this reputation, it should come as no surprise that Mr. Rookstool quickly identified it as a product worth using and one that certainly is capable of saving valuable time and effort.
If you've ever spent the day scrubbing the bathroom only to walk away unimpressed with your efforts there may be something you are missing. Sometimes it just doesn't matter how clean things are and it's hard to put a finger on exactly why. If there is grout of any kind in your bathroom or kitchen, that may be the problem. Grout Bully is a product that can help you get the results you desire.
You can spend hours working a tiny spot on that grout with bleach and a toothbrush and you might get the visual results you are looking for, but how long will they last? Grout problem are tough because grout itself is so porous. The bacteria that produce that ugly stain and smell can be cleaned from the surface with bleach and a lot of elbow grease, but it will soon make its way back. Grout Bully is more than a surface cleaner and more than a cover up. Grout Bully works fast. It penetrates your grout to kill the bacteria where it grows, and seals your grout so that future bacteria can't find the foot hold to hang around.
Not only is Grout Bully long lasting, it is simple to apply. In a fraction of the time you could spend scrubbing one tiny space, you can completely treat your bathroom or kitchen. Grout Bully works on all types of grout whether it is on walls, floors, tubs, or counters.
If you've been considering a remodel of a tile room, Grout Bully may be an inexpensive solution. It is natural for tile to get dingy over time and styles quickly become outdated. Why not correct both problems with one quick application.
Grout Bully comes in five refreshing colors that can add to, or downplay the presence of your tile with a few simple strokes. Looking to brighten a room, Grout Bully in white can add that pop. If you have a neutral colored bathroom, Grout Bully in tan or terracotta can provide that clean more subtle look. If you're feeling artistic, try Grout Bully in black or gray for that modern touch that others will envy, but just can't put a finger on why.
With Grout Bully, satisfaction is guaranteed. That bathroom or kitchen can be cleaned or renewed in minutes and will last for years to come.
Sometimes there are problems in a bathroom and you just can't seem to get your mind around a solution. It isn't exactly that there is anything wrong with the bathroom. The bathroom is clean, things are neat, it doesn't stink, but there is just something about it that seems old and dirty. If you really took a second to look at the problem areas you would most likely notice that your grout has gotten a little dingy and worn looking. Sure, the bad spots are just down in the corners. It's not the whole floor, or the whole bath tub that has set it off. It's just the low corners that no one really sees anyway. There is a spot behind the toilet on the floor. There is a spot in the corner of the shower where you keep the shampoo. The bottle hides that one. If you really look around the bathroom, there are probably four or five spots that you have strategically placed decorator baskets, candles, or shampoo bottles in front of in order to obscure them. You aren't after all a dirty person. You are on top of this bathroom. …but what do you do about these couple spots?
You've tried cleaning them. You've used bleach and a tooth brush, and it takes the stain out for a little while doesn't it? But a couple weeks to a month later the stain is back and it took more than a little time to get rid of it.
You could try a paint pen on the stain. That would cover it up, but it wouldn't match the rest of the bathroom. You could paint the whole bathroom, I guess, but that seems like a lot of work. It also feels like you are just covering up the problem doesn't it? I always worry about problems getting bigger when I just cover them up.
What you need to try is Grout Bully. Grout Bully is an easy to apply cleaner and sealer for grout. You use the simple applicator bottle to wipe Grout Bully on, and then use the included Bully Sponge to wipe it off. Grout Bully will penetrate the porous grout and beat mold at its core. The Grout Bully formula will seal the grout so that future mold doesn't stand a chance. Finally, the dye in the Grout Bully product will brighten up, or even change the color of your current grout to something that is new, fresh, and matches just the way you like it.
Does Grout Bully Really Work? Our bathroom was a disaster. We had the old type of shower with tile walls and a tub. I had been working on it for months. I had torn out the old nasty glass doors and my wife had decided we would go with a curtain. She said it would be better because we could pull it down and wash it, or just replace it for cheap if it got too bad. Taking the doors down wasn't awful, but once I had them down and this disgusting corner of our bathroom was properly lit, we became a little concerned at the state of our shower.
Step one: we went at the whole shower with a bucket of bleach and various and as sundry brushes and sponges. The tile was starting to look better, but the grout was just disgusting. The stains that remained were diminished, but it still looked dull, and though most of the bathroom smelled strongly of bleach, the shower still had that musky mold smell. It wasn't good.
Step two: I called one of those bathroom remodel places to come a do an estimate on refinishing the shower. They were going to drop in some sort of fiberglass shell that was pretty and white and would install quickly. My wife was excited about this while the salesman was still at our house. When he left, we went back into our bathroom to begin imagining the new product. It was going to be quite a bit more then we wanted to spend, but at least it would look clean again. As I stared at that grout wishing it from existence, I started to consider something. It was still going to exist. Really, what this place was going to do was come in and put a nice pretty shell over our already rotting bathtub. Suddenly, this didn't seem like a good idea. If the smell bothers me now, what is going to happen a few years from now? We weren't getting rid of our problem; we were just covering it up. …and man it was going to be expensive to cover that up.
It was the next day when my wife and I were out looking for shower curtains that we stumbled across a display for Grout Bully. We had run so many science experiments on the wall in our shower that I really didn't consider that it would work. It was inexpensive, though, so we decided we would give it a shot. We picked out a shower curtain and finished. At home, we applied the Grout Bully and then wiped the tile clean with the sponge that was included. The shower looked amazing, but even at that I was skeptical of if it would stay that way.
Six months later, I am proud to say that Grout Bully is still doing the trick. I have been proven wrong, and I am so glad. I can't believe I almost spent thousands of dollars on a bathtub remodel when just a few dollars made our tub look this good.